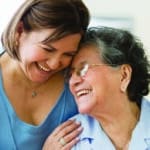 If you are a caregiver and you don't live with your loved one, you may be concerned about their safety when you're away. When you don't live with your loved one, you may not see signs of cognitive or physical decline right away because you won't be able to witness them on a daily basis.
You may not get to see your loved one every day because of work, school, or other obligations. If your loved one is living at home alone when they are not physically or mentally stable, they may be at risk for an accident. Today we will talk about the activities of daily living(or ADL's) and how to do an assessment at your loved one's home to be sure that they are safe.
What are ADL's?:  Everyday routines generally involving functional mobility and personal care, such as bathing, dressing, toileting, meal preparation/eating, and transferring from place to place. An inability to perform these renders one dependent on others, resulting in a self-care deficit. There are also Instrumental Activities of Daily Living, which include: laundry, meal preparation, managing finances, shopping, housekeeping, and transportation.
How do I perform an assessment during my visit? When visiting your loved one, make the most of your visit and be sure to share each other's company. Also be sure to look for the following warning signs of cognitive decline in your loved one's home:
Change in tidiness/cleanliness, such as dirty laundry, piles of dirty dishes, etc.
Look for unopened or stacks of mail and bills
Be wary of smells of spoiled food or garbage
Is there food in the refrigerator or cupboards? Is it fresh or has it gone bad?
Be sure to look for aspects of physical problems. Your loved one may be having difficulty taking care of themselves because they are physically or mentally unable to.
Do you notice a change in your loved one's personal hygiene?
Does there seem to be a change in weight?
Does he or she appear unsteady when getting up, sitting down, or moving about the house?
 Check for indications of incontinence, such as an odor of urine in their home.
Check for possible fall risks, such as loose cords that may be laying across the floor, throw rugs, slippery shower floors (consider installing a grab bar or two). Ask your loved one whether or not they are having difficulty walking up stairs if their home is more than one story.
Here are some other ideas that may help in an emotional/cognitive assessment of your loved one.
Does he or she seem to be increasingly forgetful?
Are the curtains/blinds drawn, or is the house dark when you arrive?
Has your family member become less in contact with his or her family and friends?
Does your family member appear withdrawn?
Has he or she missed appointments, or gotten lost in familiar places?
Do there appear to be any safety risks, such as burned pots or evidence of medications not being taken properly?
If you perform this assessment and you feel that your loved one is experiencing any or several of these problems, you may want to consider getting them help. Moving your loved one to a retirement facility can be costly and a difficult step for both of you, but luckily there is an alternative.
Oxnard Family Circle Helps Keep Your Loved One Safe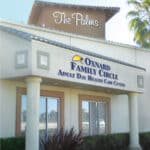 If your loved one is experiencing areas of cognitive or physical decline, our center is a wonderful place for him or her to receive care and be safe and secure on a daily basis. Oxnard Family Circle provides transportation to and from the center and offers your loved one socialization opportunities, exciting activities, and two healthy meals per day. Oxnard Family Circle implements physical and occupational therapy to help keep ADL's sharp and many kinds of games to help improve and retain memory. If your loved one has Alzheimer's or dementia, our specialized Memory Care Unit is a secure area that is unique to all other centers in Ventura County. Oxnard Family Circle can help prevent falls with careful supervision of all participants and provide personal care such as feeding, toileting, bathing, and grooming.
Oxnard Family Circle ADHC offers our unique program to you and your loved one to help make both of your lives easier and a little more stress-free. Choosing adult day health care is a preventative measure that could help greatly improve your loved one's quality of life and health. To call and speak to a social worker, call (805) 385-4180.
Leave a reply →