Long Term Care Insurance for Oxnard Family Circle ADHC in Ventura County.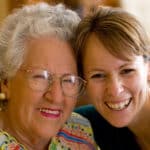 At Oxnard Family Circle we are pleased to feature the best long term care in Ventura County for seniors. We create a vibrant and social community for our seniors to enjoy the day they spend with us while receiving the health care they need. Besides the post-acute rehab and day healthcare, our center provides multi-service entities offering mental, physical and social enrichment programs such as caring for seniors with PTSD, Alzheimer's and Dementia.
Our trained staff's main objective is to offer the improvement and the quality of life to our seniors by providing individual activities such as nutritional counseling and exercise programs. These services are customized to each participant's needs. Oxnard Family Circle provides the following Long Term Care services:
Transportation to and from the center, including access for wheelchair bound patients.
Full nursing care including diabetic care, wound care, administering medication, oxygen, etc.
Monitoring patients during the same hours of operation as primary care physicians, implementing doctor orders immediately and following up the same day.
Alzheimer's and Dementia Education and Intervention.
Two hot dietary meals and assisted feeding as necessary, Nutritional consultation with dietitian and food planning daily healthy meal services.
Physical and Occupational Therapy as well as exercise and massage therapy.
Speech therapy conducted individually and in a group setting.
Fall preventions programs.
Social services provided by highly experienced social workers.
Psychological counseling.
Counseling Services to obtain coping skills with monitoring of mental and emotional status.
Dietary Counseling, diabetes prevention and education for fast rehabilitation.
Nursing education and implementation of preventive medicine.
Personal care, including toileting, showering, podiatry, feeding and grooming.
Respite for caregivers during the day to help prevent caregiver burnout.
Social atmosphere filled with fun activities designed to stimulate rehabilitation.
Oxnard Family Circle's Senior health care services have given our seniors the opportunity to excel with personal care providing a setting where your loved one can make the center their place to see their friends and do the things they love. The seniors health care support and education program provides specialized services:
Daily Live Entertainment
Group outings
Support groups
Special guest speakers
Socialization with retired military personnel
Why We Are Unique
Our medical day rehabilitation makes it possible to avoid post-hospitalization nursing home stays and reduces the risk of re-hospitalization.
We are a day program, allowing patients to live in the comfort of their own home, while maintaining professional-quality healthcare monitoring and service during weekdays.
Our exciting activities, which are designed to entertain, stimulate, and encourage socialization, are part of the major components of our medical day rehabilitation program.
We provide two dietary meals per day.
We provide transportation to and from our Center.
We maintain contact with your physicians and notify them immediately of any changes of condition.  We are ready to implement his or her orders without delay while at our center and monitor effectiveness and side effects.
As part of our Adult Day Care Services, we can offer therapy and monitoring of the following conditions per your doctor's requirements
Physical and Mental disabilities
Speech and Swallowing impairment
Congestive Heart Failure Monitoring
Dementia and Alzheimer's Care
Post Heart Attack and Stroke Care
Other Disabilities and Illnesses
Contact us for more information about getting your loved one the care they deserve.
Leave a reply →