Psychological Counseling Serving Veterans in Ventura County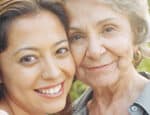 An important aspect of senior and Veterans care is having quality social services and psychological counseling. As people age or retire from military, they begin to face new and unique challenges brought upon my physical, mental and developmental conditions. Our psychological counseling and social services are geared towards helping Veterans and the elderly with their needs and concerns. Our social programs are designed to help increase the independence of those who are living with physical and psychological conditions. Above all, our goal is to care for seniors and Veterans in order to help improve their quality of life.
Oxnard Family Circle allows elders and veterans to come to a cheerful, fun and enriching environment. Seniors and Veterans can benefit from the various activities and quality care offered by our multidisciplinary staff. It is our priority to fulfill the needs of the Veterans, elderly and disabled senior citizens.
Why We Are Unique
Our medical day rehabilitation makes it possible to avoid post-hospitalization nursing home stays and reduces the risk of re-hospitalization.
We are a day program, allowing patients to live in the comfort of their own home, while maintaining professional-quality healthcare monitoring and service during weekdays.
Our exciting activities, which are designed to entertain, stimulate, and encourage socialization, are part of the major components of our medical day rehabilitation program.
We provide two dietary meals per day
We provide transportation to and from our Center
We maintain contact with your physicians and notify them immediately of any changes of condition.  We are ready to implement his or her orders without delay while at our center and monitor effectiveness and side effects.
As part of our Adult Day Care Services, we can offer therapy and monitoring of the following conditions per your doctor's requirements
Physical and Mental disabilities
Speech and Swallowing impairment
Congestive Heart Failure Monitoring
Dementia and Alzheimer's Care
Post Heart Attack and Stroke Care
Diabetic Care
Other Disabilities and Illnesses
Leave a reply →