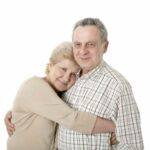 Failure to Thrive is a concept that is often mentioned in senior care, but many people don't realize what it is or how to identify and prevent it. As your loved one ages, you may notice a change in their eating habits, a significant amount of weight loss or symptoms of depression. These often fall under the concept of Failure to Thrive.
What is Failure to Thrive?
In a 2004 article by Russel G. Robertson M.D. and Marcos Montagrini M.D. from the Medical College of Wisconsin, Failure to Thrive is identified as a state of decline that may be caused by a chronic disease and functional impairment. It is often recognized as a syndrome of physical frailty that can be combined depression or a sense of helplessness. Failure to Thrive is especially prevalent in individuals who are bedridden or require assistance with most of the Activities of Daily Living.
Failure to Thrive is often associated with decreased immunity and increased rates of infection, incidences in hip fractures, pressure ulcers, mortality rates and medical costs. Other dangers include injury or surgery, difficulty with recovering from illness, diminished muscle strength, rapid and unintended weight loss, anemia, fatigue, and susceptibility to infection.
How can Failure to Thrive be identified?
The symptoms of Failure to Thrive are often subtle and so gradual that you may fail to notice the changes in your loved one's health. Seniors may also deny the changes in their eating habits or mood or brush them off as nothing, when in reality Failure to Thrive can be a serious issue.
Decline may include poor food intake, unintended weight loss, malnutrition, inactivity, and fatigue. The four recognizable syndromes include impaired physical function, poor nutrition, depression, and cognitive impairment. Symptoms may also include poor immune function and extremely low cholesterol.
Failure To Thrive affects up to 35% of community-dwelling adults and up to 40% of nursing home residents, and prevalence of this condition often increases with age.
What is the solution to Failure to Thrive?
In order to address Failure to Thrive properly, a medical evaluation should take place to review psychosocial, economic, and emotional needs and social/environmental factors that may take a toll on your loved one's health. Other aspects to keep in mind are:
The individual's

living situation

Potential

substance abuse or neglect

Caregiver

capabilities
 Whether or not there is an issue of

isolation

 

Financial and cognitive ability

to purchase food and/or medication

Functional ability

(including Activities of Daily Living)
Any underlying or obvious

medical issues,

Medication

interactions
Food intake/

nutritional value
Treatment for Failure to Thrive should improve overall quality of life and is best approached by including the help of all of the following working together: A physician, nurse, dietician, a physical therapist and speech therapist if necessary, and a social worker. Depression and nutrition are two major aspects of Failure to Thrive and are actually the easiest elements to treat if addressed consistently.
How can Oxnard Family Circle help battle Failure to Thrive?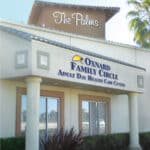 Oxnard Family Circle Adult Day Health Care Center is a model facility to help address the issues of Failure To Thrive and get your loved one to a comfortable, healthy and happy state. While nutrition one of the most major concerns of Failure to Thrive, Oxnard Family Circle puts a heavy focus on providing nutritional and delicious home-cooked meals twice a day. These meals are low in fat and sodium and implement grains, meats, vegetables and fruits to ensure your loved one is getting the proper nutrients that they need on a daily basis. Your loved one can also meet with our dietician to keep track of nutritional progress and, if necessary, a meal plan can be constructed to ensure optimal health. Our physical, occupational and speech therapists are available to provide your loved ones with assistance, as well as our nurses who are able to distribute any necessary medications as well. Oxnard Family Circle has social workers available for your loved one to discuss any issues that they may want to talk about so that they can feel safe and secure when expressing their feelings. Our facility is modeled to allow consistent socialization so that your loved one can make friends and do many group activities that provides a sense of bonding and closeness with others.
If your loved one is experiencing Failure to Thrive, do not hesitate to take action and enroll them in adult day health care so that they can not only remedy symptoms of a condition that can greatly affect their well-being, but also maintain a happy and healthy life with great friends, food, entertainment and senior care.
Leave a reply →